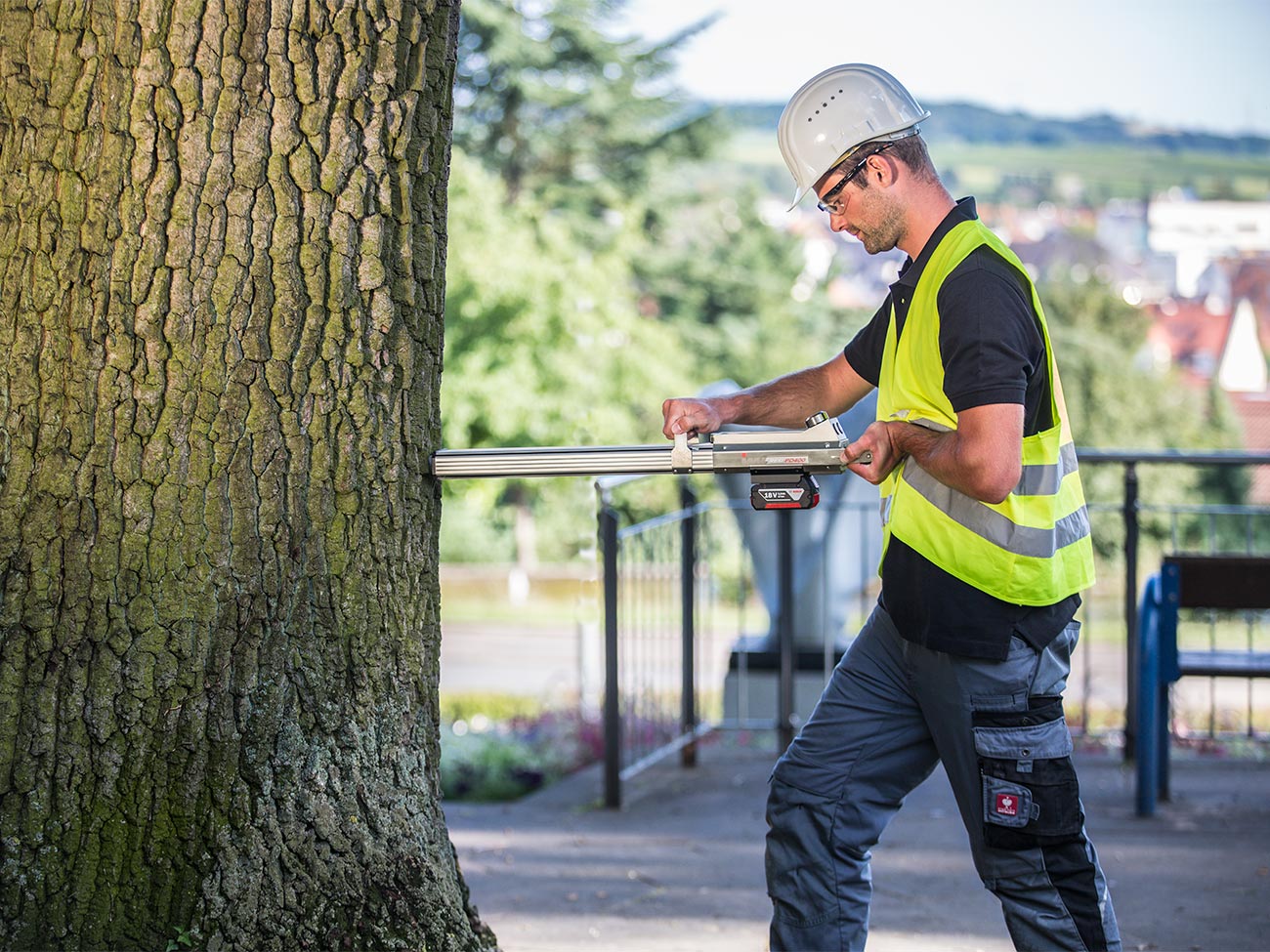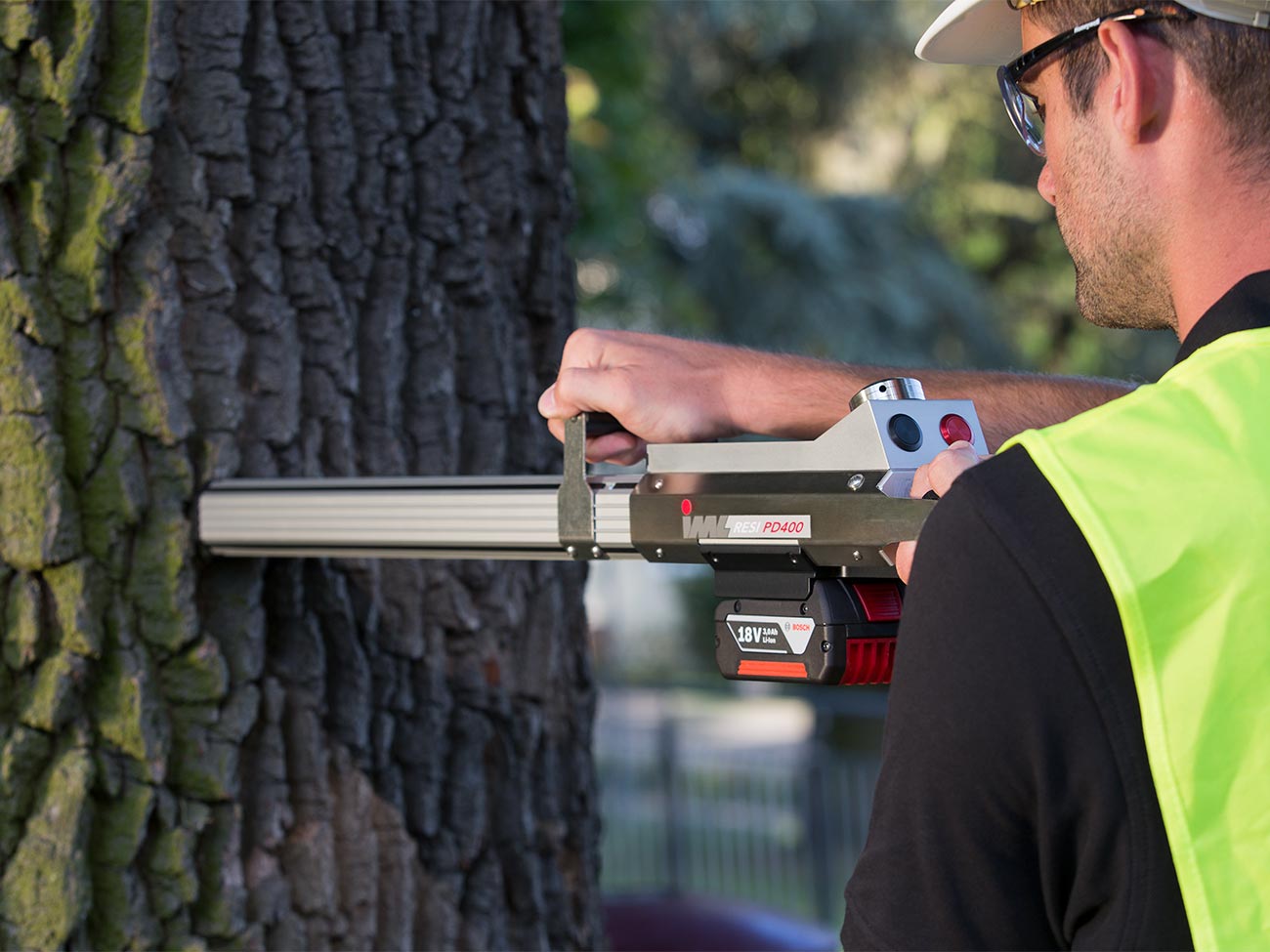 VTA-Method

Visual Tree Assessment


according to Prof. Dr. Claus Mattheck

The VTA method is an internationally spread and acknowledgment method for tree inspection, hazard symptoms are construed, defects are confirmed and measured and criteria of failure are assessed. VTA helps to distinguish apparent hazardous trees from those that are really hazardous. This way safe trees are protected.

VTA gives information about the body language and the mechanics of trees and instructs you in the correct use of our test and measuring instruments.
Advantages of the

VTA-Method

The VTA method is applied all over the world. The main focus of the VTA method is to understand the body language of trees. Sound or drilling techniques are used only for defect confirmation and surveying. Those who know the body language of trees can distinguish hazard trees from only apparent hazard trees and thus cut fewer trees while increasing traffic safety.

As a result, justified liability claims can be satisfied and unfounded ones averted. The VTA method is thus neither tree-friendly nor tree-hostile. In the event of damage, this method enables a largely fair judgment tobe reached.
The partial stages of the
VTA-method
1. Symptom detection
Body language of trees
Growth defects
Appearance of the bark
Crown and leaves
Fungal fruiting bodies and their body language
Local environment of the tree
2. Confirmation of defects and measurement
Drilling Resistance Measurement (IML-RESI Systems)
Sound velocity measurement (IML Micro Hammer)
Measurement of the wood strength (Fractometer)
Annual ring analysis (IML Measuring Table)
3. Assessment of the defect
Criteria of failure for hollow or decayed trees
Criteria of failure for root damages
Criteria of failure for trees that are healthy but high trees (H/D ratio!)
4. Determination of further actions
Pruning
Mechanical aid (crow securing system, stilts,…)
Replacement of the tree
Show less
---
Measuring systems for the
VTA-Method
---
Articles

about tree inspection

16. August 2022
IML-Partnermeeting 2022
Last week we had the great pleasure of welcoming our international sales partners to the IML partner meeting in Wiesloch, Germany.First of all, a big thank you for the participants who have…
18. March 2022
Wood inspection confirms suitability of wood as building material in avalanche protection
Student of the University of Applied Sciences Munich uses IML-RESI PowerDrill® with more than 450 measurements in his final thesis In the context of traffic safety, various wooden structures are used in…
25. March 2021
Tiny helping tools for timber pole and tree inspection: the new IML measuring gauge
IML (Instrumenta Mechanik Labor) has developed a measuring gauge with which you can measure four parameters at once.
19. February 2021
Restoration of the Vineum in Meersburg – How Holzbau Schmäh impresses with the IML PowerDrill®
Restoration of the Vineum in Meersburg – How Holzbau Schmäh impresses with the IML PowerDrill®
5. December 2019
IML PowerDrill Basics: Online training series
We have created a video article series for you to learn how to use the IML-RESI PowerDrill® online.
23. April 2019
Drilling resistance measuring device for the professional inspection of trees and wood
With a drilling resistance measuring device like the IML-RESI PowerDrill® the internal structure of trees and woods can be inspected in an uncomplicated and gentle way. Rotten spots as well as hollow spaces and other defects in the wood can be detected …
1. January 2017
Playground Inspection
Safety, stability and regular inspections  How secure is the playground equipment? Playground Equipment Inspection with the IML-RESI PowerDrill ® The decay diagnostics for playground equipment detects defect and decayed…
1. January 2017
Construction Wood Inspection
Stable inside, makes the outside safe How sturdy is the wooden construction? The examination of construction timber in timber, bridge and pile dwellings reveals weaknesses and safety risks. We evaluate the inside…
1. January 2017
How healthy is the tree?
Tree Care & Tree Inspection Recognize warning signals early enough How healthy is the tree? In the context of tree care and tree inspection our instruments help to detect inner defects at…