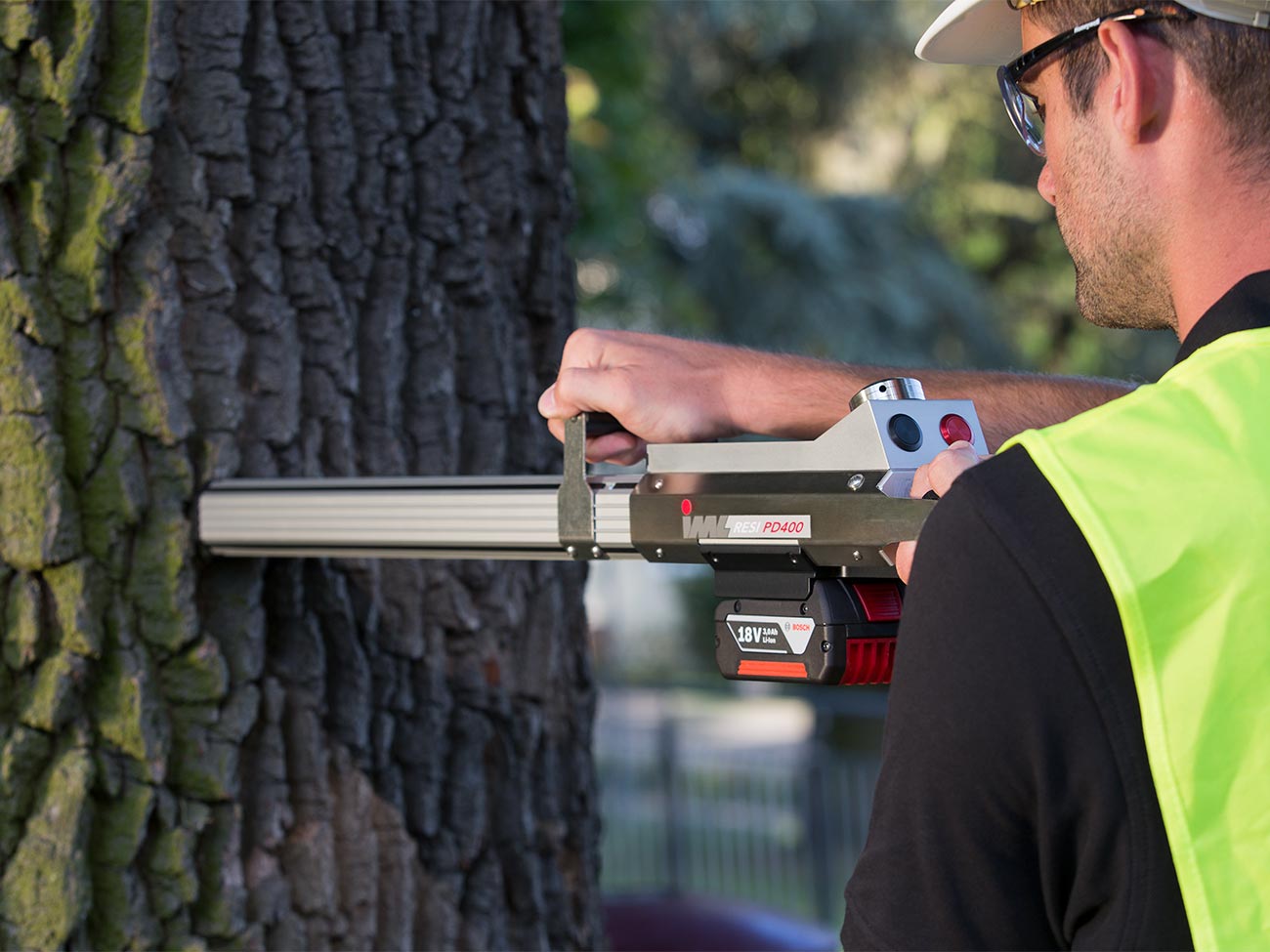 Annual Ring Analysis

Identifying the growth characteristics of trees


Recognize growth behavior of trees

The growth behavior of trees provides important information about climatic conditions and temporary or continuing changes in the living conditions of the trees. In order to recognize and correctly measure the annual ring structure of even weakly growing trees, every last detail is important during the preparation and evaluation of the wood samples.

With the IML Measuring Table you can evaluate the annual rings of wooden cores and tree discs quickly and easily.
Exact evaluation of annual rings of core samples and tree discs
Identification of disturbances of development and growth as well as weak growth
Illustration and assignment of changes, dysfunctions or weak points
Findings about the vitality of a tree
Possible conclusions on environmental influences
Our devices for the

annual ring analysis
Article

about tree inspection

16. August 2022
IML-Partnermeeting 2022
Last week we had the great pleasure of welcoming our international sales partners to the IML partner meeting in Wiesloch, Germany.First of all, a big thank you for the participants who have…
18. March 2022
Wood inspection confirms suitability of wood as building material in avalanche protection
Student of the University of Applied Sciences Munich uses IML-RESI PowerDrill® with more than 450 measurements in his final thesis In the context of traffic safety, various wooden structures are used in…
25. March 2021
Tiny helping tools for timber pole and tree inspection: the new IML measuring gauge
IML (Instrumenta Mechanik Labor) has developed a measuring gauge with which you can measure four parameters at once.
19. February 2021
Restoration of the Vineum in Meersburg – How Holzbau Schmäh impresses with the IML PowerDrill®
Restoration of the Vineum in Meersburg – How Holzbau Schmäh impresses with the IML PowerDrill®
5. December 2019
IML PowerDrill Basics: Online training series
We have created a video article series for you to learn how to use the IML-RESI PowerDrill® online.
1. January 2017
Playground Inspection
Safety, stability and regular inspections  How secure is the playground equipment? Playground Equipment Inspection with the IML-RESI PowerDrill ® The decay diagnostics for playground equipment detects defect and decayed…
1. January 2017
Construction Wood Inspection
Stable inside, makes the outside safe How sturdy is the wooden construction? The examination of construction timber in timber, bridge and pile dwellings reveals weaknesses and safety risks. We evaluate the inside…
1. January 2017
How healthy is the tree?
Tree Care & Tree Inspection Recognize warning signals early enough How healthy is the tree? In the context of tree care and tree inspection our instruments help to detect inner defects at…