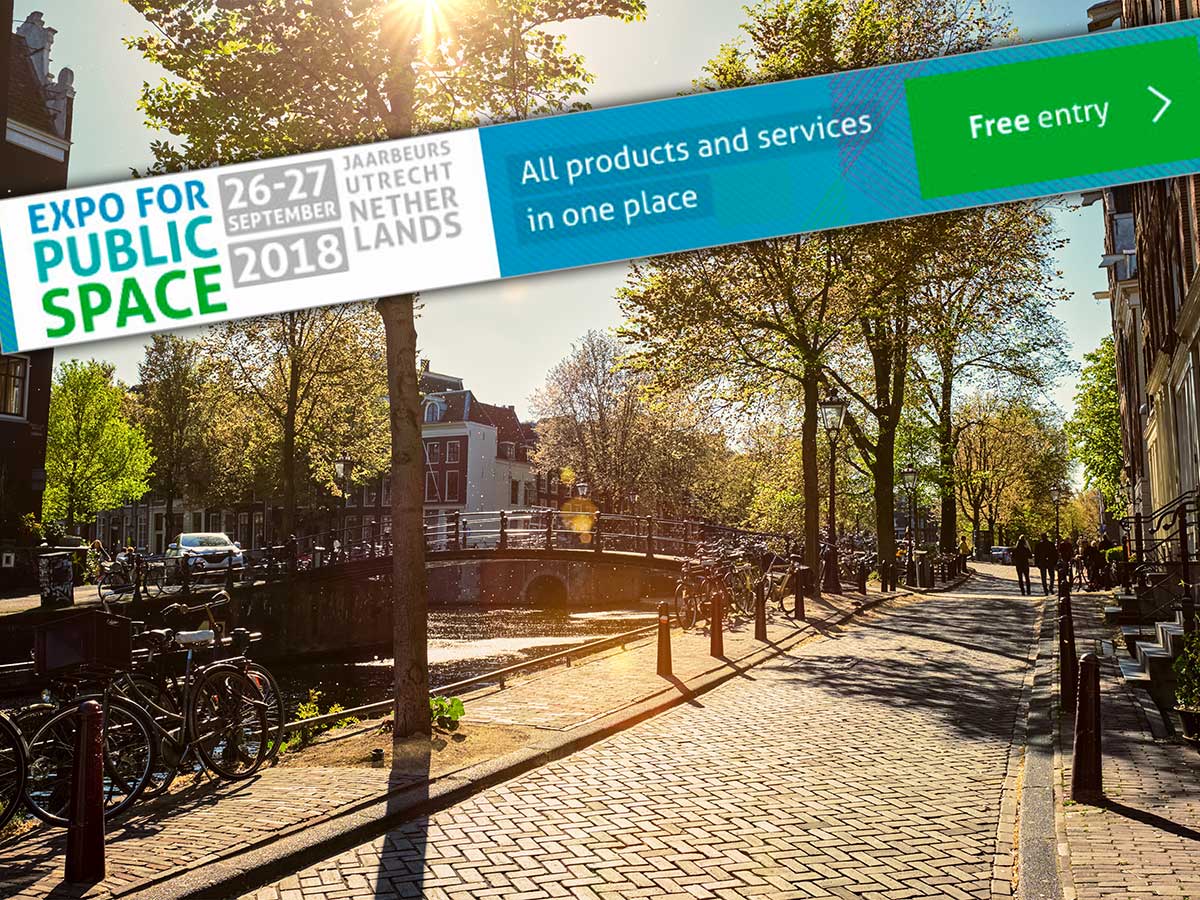 On 26th and 27th September the "Expo for public Space 2018" will take place from 09.30 AM to 5.00 PM in the Netherlands in the city of Utrecht. In total, the fair offers space for up to 6.000 people interested in design, planning and care in public spaces. The focus is on the development of new advanced products, but also on solving urban and rural problems. By looking for new partners for long-term projects to improve public space, many new connections between numerous companies are created every year at the fair.
Due to its uniqueness and inventiveness, the "Expo for public Space 2018" is very different from any other European event. All new interesting products and services will be presented there personally by the companies and developers. Visitors will have the opportunity to ask questions and thus contribute to the improvement of the public space. To provide orientation for companies and interested parties, the fair will be divided into several categories again this year. In the areas of sports, games and recreation, lighting, greenery, road fixtures, pavements, landscape design, subsoil and consulting and management, the individual companies can be found quickly even without a long search.
This year IML and ITS from Amsterdam, International Tree Service, will also be represented at the fair. If you have any questions to us or our colleagues from ITS, please feel free to drop by our stand.
---
Details
Location: Jaarbeurs Utrecht,  (Kongresszentrum)
Date: 26. – 27. September 2018 von 9.30 AM bis 5.00 PM
---
---
Our wood testing systems for the fair in Utrecht
picture credits: Adobe Stock / © f9photos